>> FROM MTN NEWS. THIS IS MONTANA. THIS MORNING. >> AND YOU NOTICE MORE AND MORE HIRING SIGNS AROUND SOME OF YOUR FAVORITE RESTAURANTS AND STORES ACROSS THE GALLATIN O AVAVEL THIS MEMORIAL DAY VALLEY. I'M GETTING CREDIT. AND COMING UP, WE'LL GET DOWN TO THE BOTTOM OF WHAT APPEARS TO BE A WORKFORCE SHORTAGE. >> MORE AMERICANS ARE EXPECTED TO TRAVEL FOR THE MEMORIAL DAY HOLIDAY. I'M BRADLEY BLACKBURN WITH SOME HELPFUL TIPS FOR THE GETAWAY. THE ONE ON THAT. WEDNESDAY TRANSITION WEDNESDAY AS AND HOLLY BRILEY MANDELA WITH YOUR PAIR OF DUI. I LOVE THE FACT WE'RE DOING A STORY ON SUMMER GETAWAYS WHERE YOU'RE GOING TO >> WHY WOULD WE WANT NEVER WHY.
IT'S. >> IN COULD SNOW AND YOU CAN GO SKIING YOU COULD GO I DON'T KNOW GO YEAH, PRETTY GOOD AMOUNT OF MOISTURE HEADING THIS DIRECTION DOES INCLUDE THE CHANCE, RAIN AND SNOW BEFORE THIS WEEK IS DONE. >> TEMPERATURES THIS MORNING. PRETTY COMFORTABLE FOR MOST OF THE AREA. A LOT OF 40'S ON THE BOARD. 33 IN BUTTE. I THINK BY THE NOON HOUR WE START TO SEE THE RAIN SHOWERS REALLY DEVELOPING WEST. THE DIVIDE WILL SEE A FEW HIT MISS SHOWERS AND COUPLE OF RAINDROPS AT MY HOUSE YESTERDAY AFTERNOON BUT DIDN'T LAST LONG AT THAT'S ABOUT TO CHANGE.
IT LOOKS LIKE RAIN SHOWERS AND SNOW SHOWERS ON TAP FOR THE REST OF THE WEEK. OUR DAYTIME HIGHS SIGNIFICANTLY COOLER TODAY WILL BE COME UP. MORE ON THE COOL SIDE. OR SO AT LEAST MOVING LATER INTO THE WEEK. TALK ABOUT THE POTENTIAL SEEING SOME SNOW, AREAS OF MOST CONCERN. THAT'S ALL COMING UP IN JUST A LITTLE BIT. THANK YOU, MATT. WELL, THE PEW RESEARCH CENTER REPORTS MILLIONS OF AMERICANS LOST THEIR JOBS DURING THE COVID-19 PANDEMIC NOW EMPLOYERS ACROSS THE COUNTRY ARE SCRAMBLING TO FIND WORKERS THROUGHOUT DIFFERENT INDUSTRIES. AND IT'S GETTING CREDIT HAS A LOOK INSIDE LOOK AT HOW THIS PROBLEM IS AFFECTING GALLATIN COUNTY. >> HIRING SIGNS ARE EVERYWHERE IN BOZEMAN AND ACROSS THE GALLATIN COUNTY AND BEYOND. SO WHAT DOES THAT MEAN FOR THE GALLATIN VALLEY'S LOCAL ECONOMY. ADAM PATCHY ONLY OWNS RED TRACTOR PIZZA IN BOZEMAN. HE SAYS HE AND HIS STAFF ARE TIRED BECAUSE THEY'RE UNDERSTAFFED AND RESUMES AREN'T COMING IN.
A LOT OF US HAVEN'T, YOU KNOW, OUR GAME DAYS OFF RIGHT >> AND WE'RE ALL WORKING, YOU KNOW, 1012, HOUR DAYS ON TOP OF THAT VINCENT SMITH WITH MONTANA STATE UNIVERSITY'S INITIATIVE FOR REGULATION AND APPLIED ECONOMIC ANALYSIS SAYS. >> THIS IS AN ISSUE THAT'S HAPPENING ACROSS THE COUNTRY. WE'VE EXTENDED UNEMPLOYMENT BENEFITS FOR FOLKS WHO LOST THEIR JOBS DURING THE PANDEMIC.
>> WE'VE INCREASED THE SIZE OF THOSE BENEFITS. THAT IS TENDED IT MORE DIFFICULT. >> INDUSTRIES WHERE TYPICALLY WORK BECAUSE OF RELATIVELY MODEST WAGES. 9, $1012, AN TO TRACK THOSE WORKERS BACK TO THE TO THE JOB. AND NOW YOU'RE SEEING FAST FOOD RESTAURANTS IN BOZEMAN, OFFERING HIGHER STARTING WAGES LIKE $17 PER HOUR. BUT SMITH SAYS SOME OF OUR LOCAL BUSINESSES JUST CAN'T SWING THOSE HIGHER WAGES. >> SO THE BASIC LAW OF ECONOMICS MUST RUN ITS COURSE.
WHAT IS LIKELY TO HAPPEN IS. >> PRICES OF GOODS SOLD BY THE SCHOOL SERVICE INDUSTRY COMPANIES TAKE STRUGGLING. THE PRICES THEY CHARGE CONSUMERS. LIKELY TO HAVE TO GO UP. >> BUT SMITH ADDS THE TIGHT LABOR MARKET WITH IN GALLATIN COUNTY HAS DEEPER LAYERS. HE SAYS THE UNEMPLOYMENT RATE IN THE VALLEY IS ROUGHLY 3%, WHICH IS ABOUT THE SAME AS IT WAS IN JANUARY OF 2020 BEFORE THE PANDEMIC PEOPLE INTO WHO HAVE RELATIVELY LOW INCOME. SO ALL OF THE CAPACITY A RELATIVELY LOW INCOMES RIGHT. THEN IT'S VERY BECAUSE OF HOUSING COSTS. SMITH PREDICTS HERE IN GALLATIN COUNTY. SO LONG AS HOUSING COSTS CONTINUE TO SOAR THIS DEMAND FOR SERVICE INDUSTRY WORKERS COULD PERSIST. AS FOR PATCHY ONLY AT RED TRACTOR PIZZA. HE'S OPTIMISTIC PEOPLE WILL EVENTUALLY GET BACK TO WORK. AND IN THE MEANTIME, HE'S GRATEFUL FOR HIS HARD WORKING STAFF I HAVE A GOOD TEAM THAT WE THERE'S NOT MANY OF US AT THE MOMENT. BUT WE ALL WORK REALLY HARD. THESE GUYS HAVE MY BACK. THEY HAVE THE RESTAURANT'S BACK. >> SO WE JUST CAN'T CONTINUE TO CRANK UP ITS IS REPORTING IN BOZEMAN.
GABBY CREDIT MTN NEWS. >> OTHER LOCAL HEADLINES. A WOMAN IN HER 70'S IS THE LATEST TO DIE OF COVID-19 IN GALLATIN COUNTY. SHE PASSED AWAY AT THE HOSPITAL THE WEEK OF APRIL 25TH. BUT THE HEALTH DEPARTMENT JUST RECEIVED THE DEATH CERTIFICATE MONDAY. 63 PEOPLE HAVE DIED OF COVID RELATED COMPLICATIONS IN GALLATIN COUNTY. DO YOU DEATHS ARE NOW AT 86 ACTIVE CASES ARE DOWN SUBSTANTIALLY IN THE STATE CASCADE COUNTY CONTINUES TO LEAD FOLLOWED BY YELLOWSTONE AND FLATHEAD COUNTY. >> IN OTHER NEWS, YOUNGER PEOPLE RECEIVED THEIR FIRST DOSE OF THE PFIZER VACCINE YESTERDAY IN BUTTE AT THE CIVIC CENTER FLOOR. 133 PEOPLE REGISTERED FOR THE VACCINE CLINIC AROUND 200 OF THOSE REGISTERED WERE 12 TO 15 YEAR OLDS. NOW THE PFIZER VACCINE WAS APPROVED FOR USE IN THAT AGE GROUP. A LITTLE UNDER A WEEK AGO BY THE FOOD AND DRUG ADMINISTRATION AND WAS OF COURSE, ENDORSED BY THE CDC. >> AND SONS AND IN THE DELIBERATE HOMICIDE OF A WOMAN SUSPENDED.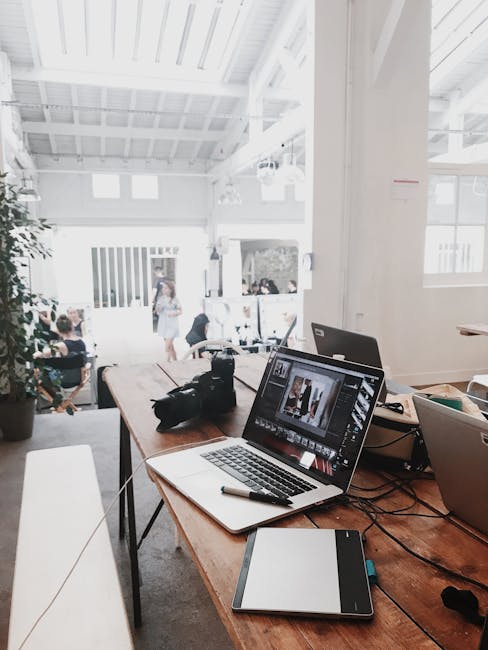 ON E RST DAY OF HIS TRIA FROM IN HIS WILL GO TO THE MONTANA STATE PRISON FOR 100 YEARS WITH NO TIME SUSPENDED ON THE FIRST DAY OF HIS TRIAL STALEY GORDON BURN ON E ADMITTED HE KILLED MICHELLE SORROWS AFTER THEY GOT INTO A FIGHT AT HIS APARTMENT OR 90 MURDERED OR DINI WAS WORKING AS A RANCH HAND AND BURIED HER BODY IN A REMOTE AREA IN THE MADISON RANGE NEAR WHERE HE WORKED. SARLES BODY WAS FOUND IN 2019, A CONCURRENT SENTENCE M OF 10 YEARS FOR TAMPERING WITH PHYSICAL EVIDENCE WAS ALSO TACKED ON. >> AND A WOMAN HAS WALKED AWAY FROM THE VIEW PRE RELEASE CENTER CATHERINE HERNANDEZ DID NOT SIGN OUT WAS NOT THERE AT THE EARLY AFTERNOON. COUNT ON TUESDAY. HERNANDEZ WHITE BORN IN 1955 5 FOOT 4, 230 POUNDS BROWN HAIR HAZEL EYES. SHE IS IN THE PRE REALLY CENTER FOR FRAUD BY CHECK ON CONVICTION OUT OF LAKE COUNTY. >> WELL, BY AIR OR BY LAND. MORE AMERICANS ARE TRAVELING AS VACCINATION RATES INCREASE AND PANDEMIC PANDEMIC RESTRICTIONS EASE. NOW TRAVEL PREDICTIONS ARE UP SIGNIFICANTLY OVER LAST YEAR FOR THE UPCOMING MEMORIAL DAY HOLIDAY WEEKEND.
CBS IS BRADLEY BLACKBURN SHOWS US HOW TRAVEL SMART AND HOW TO TRAVEL SAFE. DO YOU THINK IT'S A GOOD TIME TO TRAVEL. ABSOLUTELY FLORIDIAN SHEREE HAMMOND AND HER DAUGHTER KATIE ARE ON A ROAD TRIP TAKING THEM UP AND DOWN THE EAST COAST. WE'VE MESSED IT. WE WANT TO GET OUT. WHERE WERE THE TYPE TO JUST GET IN AND DRIVE SOME PLACE TRIPLE A PREDICTS MORE THAN 34 MILLION PEOPLE WILL BE DRIVING TO THEIR DESTINATION DURING THE UPCOMING MEMORIAL DAY WEEKEND.
THAT'S COMPARED TO NEARLY 23 MILLION LAST YEAR A JUMP OF MORE THAN 52%. >> THE TOP DESTINATIONS HAVE SUN SAND AND SERENITY IN COMMON LIKE BEACHES AND NATIONAL PARKS DRIVERS MAY FEEL THE PINCH AT THE PUMP, THE NATIONAL AVERAGE PRICE FOR GAS IS MORE THAN $3. A GALLON AND RENTING A CAR WILL COST A LOT MORE THAN JUST GAS. THERE'S HIGH DEMAND AND LOW SUPPLY BECAUSE MANY COMPANIES REDUCE THEIR FLEETS DURING THE PANDEMIC ESTIMATE FOR A RENTAL CAR TODAY IN FLORIDA. IT'S $441 A DAY. EXPERTS SAY RESERVE EARLY BE FLEXIBLE WITH YOUR DATES BOOK AT A LOCAL RENTAL PLACE. NOT AT AIRPORTS OR FIND ALTERNATIVES LIKE PUBLIC TRANSIT. AIR TRAVEL IS UP TO THE TSA SAYS IT SCREENED MORE THAN 1.8 MILLION PASSENGERS SUNDAY, A NUMBER THAT HASN'T BEEN SEEN SINCE MARCH OF 2020.
WE'RE EXPECTING THE FAMILIES WILL CONTINUE TO TRAVEL. AND WE THINK THAT THIS TREND WILL MOVE ALL THE WAY FOR THE SUMMER. HEALTH EXPERTS SAY AIRLINE PASSENGERS CAN FEEL CONFIDENT ABOUT VENTILATION ON PLANES. THE AIR IS COMPLETELY EXCHANGED ABOUT EVERY 3 MINUTES, WHICH IS BETTER THAN IN SOME, YOU KNOW, MEDICAL CENTERS AND KNOW BEFORE YOU GO, MAKE SURE TO CHECK THE LOCAL COVID RESTRICTIONS OF YOUR TRAVEL DESTINATION. BRADLEY BLACKBURN CBS NEWS, NEW YORK. >> 6.38. NOW I KNOW THIS ONE IS EXCITING FOR YOU. HOLIDAY MOVIES ARE COMING BACK TO THEATERS BUT WILL AUDIENCES COME BACK TO NEWSIES. CASEY MENDOZA TAKES A LOOK AT THIS SUMMER'S BIGGEST BLOCKBUSTERS. >> THE SUMMER BLOCKBUSTERS ARE CAUTIOUSLY AND QUIETLY COMING BACK. >> FROM JOHN KRASINSKI AND EMILY BLUNT A QUIET PLACE PART 2. >> DISNEY'S CRUELLA LIN-MANUEL MIRANDA'S IN THE HEIGHTS AND THE LATEST FAST AND FURIOUS INSTALLMENT F 9. THERE IS A LITTLE BIT FOR EVERYONE. BUT ONE QUESTION WE'LL BE ASKING YOURSELF ALL SUMMER. WHERE CAN I WATCH THAT AFTER MORE THAN A YEAR OF UNCERTAINTY HAS POSTPONED RELEASES AND HYBRID THEATRICAL STREAMING DEBUTS.
THE RETURN TO THEATERS IS FAIRLY INCONSISTENT MOVIES LIKE CRUELLA AND IN THE HEIGHTS FULL STILL DEBUT BOTH IN THEATERS AND ON STREAMING WHILE A QUIET PLACE. PART 2 AND F 9 WILL EXCLUSIVELY BE IN THEATERS FOR THE FIRST COUPLE WEEKS. >> AND NOTHING LIKE THE MOMENT THE LIGHTS GO DOWN. THE PROJECT OR NIGHTS. >> MORE THAN 63% OF US CENTERS ARE OPEN ACCORDING TO THE NATIONAL ASSOCIATION OF THEATER OWNERS. >> THAT'S AN INCREASE FROM ROUGHLY 40% LAST FALL AND THIS PAST SPRING THE BOX OFFICE HAS BEEN A PICKING BACK UP WITH RELEASES LIKE RYAN, THE LAST DRAGON GODZILLA VERSUS KONG, DEMON SLAYER. MORTAL KOMBAT AND WRATH OF MAN. THAT'S GOOD NEWS FOR THE MOVIE THEATER INDUSTRY. BUT IT'S STILL UNCLEAR IF THE POPULARITY OF STREAMING HAS SUBSTANTIALLY CHANGED AUDIENCE BEHAVIOR BECAUSE OF THAT HOLLYWOOD STUDIOS AND EXECUTIVES ARE WORKING ON PS A'S AND PR CAMPAIGNS TO DRIVE HOME THE IDEA THAT THE BIG SCREEN, HIS BACK. WE'LL TAKE A SEAT. >> SHOWS ABOUT THE GAME. >> WITH 2 MAJOR BLOCKBUSTER OPENINGS FOR CRUELLA AND A QUIET PLACE PART 2 MEMORIAL DAY IS GOING TO BE A BIG TEST OF AUDIENCES MOVIEGOING APPETITES FOR THE SUMMER.
HE'S MENDOZA IS THE CHICAGO. >> CAN'T WAIT TO SEE BOTH OF THOSE. SHE JUST TALKED ABOUT. I KNOW YOU'RE JUST I LOVE MOVE FOLLOWING THE PROGRESS OF MOVIE THEATERS OPEN. I HAVE WHEN WHEN I WAS BACK HOME I GOT TO GO WITH MY PARENTS FOR THE FIRST TIME IN 9 MONTHS AND WE SAW GODZILLA VERSUS KONG AND IT WAS BETTER THAN I THOUGHT IT WAS GOING TO BE. IT HAS GLORIOUS MY MOM AND DAD LOVED WE'LL DO MOVIE CORNER WITHOUT HOLLY HERE. PERIODICALLY WELL, SO, OF YOU MY REVIEW. WE GO ON. MEANTIME, WE'LL TAKE QUICK BREAK HERE IN MONTANA THIS MORNING. WE COME BACK. ANOTHER VACCINE SHOWING PROMISE. >> AND THIS ONE COULD BE USED AS A BOOSTER FOR ALL THE OTHER VACCINES THAT ARE CURRENTLY WE'LL HAVE THAT STORY.
BUT FIRST LET'S CHECK IN WITH THE FOLKS AT CBS THIS MORNING. GOOD MORNING. AHEAD ON CBS THIS MORNING. WE'LL HAVE THE LATEST ON THE SEVERE STORMS DOWN SOUTH PLUS MORE STATES ARE DROPPING INDOOR MASK MANDATES. BUT NOW THERE'S NEW WORRIES AS BUSINESSES ARE LEFT TO FIGURE OUT WHICH CUSTOMERS ARE VACCINATED AND UNVACCINATED ALSO OUR EYE ON EARTH SERIES ELECTRIC CARS ARE HERE, BUT HOW CLOSE ARE WE TO ELECTRIC PLANES. >> AND WE'RE TALKING NATIONAL PARKS AS PART OF OUR SPRING INTO SUMMER SERIES. WHY TAKING A HIKE AND BEAUTIFUL YOSEMITE COULD BE THE BEST WAY TO EASE BACK INTO