>> FROM MTN NEWS. THIS IS MONTANA. THIS MORNING >> A STATE OF THAT FIRE EAST OF TOWNS AND LOWS OF SENDING HOMEOWNERS CLEAN COMING UP, LEARN WHAT HAPPENED TO THE CREW OF THAT CHOPPER AND WHAT'S HAPPENING WITH THE FIRE. >> I HAVE THE FULL SCOOP ON WHAT HAPPENED IN MONDAY'S BOZEMAN SCHOOL BOARD MEETING. EVERYTHING FROM EQUITY WHAT IT IS AND WHAT IT IS. AND I JOHNSON WITH THE FULL STORY COMING UP. >> WELL, GOOD WEDNESDAY MORNING 6.29 FOR YOU. YOU'RE WATCHING MONTANA THIS MORNING. WE'VE GOT ALREADY OUT ON THE PATIO BECAUSE I'M NOT COMING BACK IN ITS 53 DEGREES OUT HERE. AND I WAS GOING TO CLEAR SKIES. IT'S ON FACT. I WOULD OUTDOORS WOULD BE YOUR DESTINATION FOR TODAY AS GO FOR A PICNIC FOR LUNCH.
>> AND THEN CALL IN SICK IN THE AFTERNOON. JUST STAY. WE WOULDN'T DO THAT. I WOULD NEVER SEE THEM NOW CONSIDERING OUR DAY WRAPS UP ABOUT 1011, O'CLOCK. IT'S NOT ALL THAT BAD. SO TAKE A LOOK AT WHAT'S GOING ON OUTSIDE RIGHT NOW. YOU CAN SEE CURRENT NOT BAD. 40'S AND 50'S HERE IN SOUTHWEST MONTANA LITTLE WARMER IN THE NORTHEAST CORNER OF THE STATE. AS FAR AS THE REST OF YOUR WORK WEEK. WE'RE GOING TO GET A LITTLE BIT WARMER.
BUT NOTHING LIKE THOSE RECORD BREAKING TEMPERATURES. WE SAW MONDAY AND TUESDAY. THAT'S THE GOOD NEWS. WHAT IS A LOOK LIKE FOR YOUR FATHER'S DAY WEEKEND. WELL, THAT'S THAT HE'S A LET YOU KNOW IN 10 MINUTES. ALL RIGHT. THANK YOU. JET. >> A STATE OF MONTANA HELICOPTER CRASHED WHILE LANDING AT THE DEEP CREEK FIRE (Tuesday) THAT A DNRC HELICOPTER INCID LATE YESTERDAY AND THE MONTANA DEPARTMENT OF NATURAL RESOURCES AND CONSERVATION CONFIRMED LAST NIGHT THAT THE DEA IN RC HELICOPTER INCIDENT HAPPENED WHILE RESPONDING TO THE DEEP CREEK FIRE BURNING BETWEEN TOWNS IN AND WHITE SULPHUR SPRINGS. NOW YOU'RE SEEING A TIME LAPSE VIDEO OF SMOKE HERE FROM THAT FIRE.
THERE YOU GO, THOUGH, A COPTER CRASH HAPPENED ABOUT 5 YESTERDAY AFTERNOON THAT HAPPENED WHILE IN ROUTE TO THE SHOWED FLAMES AND THIC HELA BASE. THE AIRCRAFT EXPERIENCED A HARD LANDING THAT RESULTED IN THE FIRING VIDEO FROM THE BROADWATER REPORTER SHOWED FLAMES AND THICK BLACK SMOKE COMING FROM THE WRECKAGE THAT VIDEO YOU CAN SEE THAT ON OUR WEBSITE. WE DO NOT YET HAVE PERMISSION TO USE THAT VIDEO ON OUR AIR. WE CAN TELL YOU ALL 5 PEOPLE ON BOARD WERE ABLE TO SAFELY, GET OUT. THAT CREW WAS ASSESSED BY THE MEDICAL STAFF AT BOTH THE BILLINGS CLINIC BROAD WATER IN TOWNSEND IN SAINT PETER'S HEALTH IN HELENA. THE CRASH HAPPENED IN FRONT OF THE MONTANA HIGHWAY PATROL TROOPER WHO HELPED GET THE CREW OUT OF HARM'S WAY. THE DEA IN RC SAYS FUTURE DETAILS WILL BECOME AVAILABLE AS IT INVESTIGATES THE INCIDENT. MEANTIME, GOVERNOR GREG JEAN FOUR-DAY TWEETED HE IS MONITORING THE SITUATION AND SAYS HE IS RELIEVED TO HEAR THAT ALL INVOLVED ARE GETTING THE NECESSARY MEDICAL ATTENTION.
HE ALSO ASKED FOR PRAYERS FOR THEM AND FIRST RESPONDERS ACROSS THE STREET. THE STATE, OUR JONATHAN AND VARYING REPORTS THE DEEP CREEK YESTER FIRE BALLOONED UP TO 2000 ACRES AS IT WAS DRIVEN BY HIGH WINDS YESTERDAY AFTERNOON. >> ON TUESDAY AFTERNOON. THE CONDITIONS ON THE TEAM FIRE BECAME MUCH MORE SERIOUS THE FIRE JUMPED FROM THE NORTH SIDE TO THE SOUTH SIDE OF HIGHWAY 12. >> THE FIRE BURNING IN TIMBER, BRUSH AND GRASS BETWEEN TOWNSEND IN WHITE SULPHUR SPRINGS SPREAD UNDER HOT AND VERY WINDY CONDITIONS AUTHORITIES ASKED RESIDENTS FROM THOMAS AND TO THE GRASSY MOUNTAIN SUBDIVISION TO FOLLOW POTENTIAL EVACUATION INSTRUCTIONS FROM OUR COUNTY SHERIFF'S OFFICE LATER IN THE AFTERNOON. THE SHERIFF'S OFFICE ANNOUNCED IT WAS STARTING TO EVACUATE SPRINGDALE COLONY AS WELL AS GRASSY MOUNTAIN AROUND 05:00PM. AUTHORITIES SAY A DNRC HELICOPTER RESPONDING TO THE FIRE, WENT DOWN WHILE RETURNING TO THE HELA BASE, THE HARD LANDING LED TO A FIRE. DNRC SAYS ALL 5 PEOPLE ABOARD WERE ABLE TO GET OUT SAFELY THERE BEING ASSESSED BY MEDICAL STAFF IN TOWNSEND AND HELENA IN A TWEET. GOVERNOR GREG GINN FORTE SAID HE'S CLOSELY MONITORING THE SITUATION AND RELIEVED ALL INVOLVED ARE GETTING THE NECESSARY MEDICAL ATTENTION LAW ENFORCEMENT STOP EASTBOUND TRAFFIC ON HIGHWAY 12 AT THE INTERSECTION WITH MONTANA HIGHWAY 2.84, RESIDENTS WERE ALLOWED TO GO AS FAR AS ROSS GULCH.
BUT NO FARTHER THAT CLOSURE IS EXPECTED TO CONTINUE THROUGH THE NIGHT AUTHORITIES SAY THE CAUSE OF THE FIRE REMAINS UNDER INVESTIGATION. >> THOUGH THEY DO SAY RESPONDERS FOUND A FALLEN TREE THAT LED TO A DOWNED POWER LINE IN BROADWATER COUNTY JOHNSON AND AREA AND MTN NEWS. JONATHON TALKED TO KATHY BUSHNELL, FROM THE HELENA-LEWIS THE HELENA-LEWIS ANDLELARK NATIONAL FOREST LAST NIGHT… AND SHE CO >> AND JONATHAN, TALK TO KATHY BUSH NOW FROM THE HELEN LEWIS AND CLARK NATIONAL FOREST LAST NIGHT AND SHE CONFIRMS FIREFIGHTERS BELIEVE THEY HAVE LOST STRUCTURES AND THE DEEP CREEK FIRE.
BUT CREWS HAVEN'T BEEN ABLE TO CONFIRM WHAT THOSE STRUCTURES ARE JUST YET. S MEANTIME, WE DO WANT TO TELL YOU THE RED CROSS HAS A RELIEF THE CENTER O CENTER FOR THOSE ESCAPING THE FIRE AT THE WHITE SULPHUR SPRINGS, SENIOR CITIZEN CENTER. THE SERVICES ARE FREE. THE CENTER OFFERS A SAFE PLACE TO STAY MEALS AND ACCESS TO COMMUNITY RESOURCES. THE ROBBERS AND DRAW FIRE BURNING SOUTH OF RED LODGE HAS GROWN TO 2000 ACRES YESTERDAY. RESIDENTS OF THE GOLDEN RUBY CREEK DRAINAGES. WE'RE RE EVACUATED GROW CREEK IS UNDER EVACUATION AS WELL. THERE ARE OTHER EVACUATION WARNINGS IN PLACE NOW FOR PEOPLE WHO NEED TO BE READY TO GO. NOW, COUNTY . ###Y COUNTY RESOURCES ALSO REQUESTED HELP ON BOTH FIRES AND ARE BEING DEPLOYED. MULTIPLE FIRE DISTRICTS ARE CLOSING DOWN OPEN BURNINGS INCLUDING CENTRAL VALLEY FIRE DISTRICT AND CLARKSON BOZEMAN FIRE SAYS DO NOT BURN ANY DO NOT DO ANY OPEN BURNING WHITEHALL AND PARK COUNTY INCLUDED. EXPECT MOST TO FOLLOW SUIT CLOSURES WILL REMAIN UNTIL THE WEATHER IMPROVES AND THERE ARE SAFE BURNING CONDITIONS.
OTHER HEADLINES THIS MORNING. EQUITY PROBABLY BEEN HEARING THAT ARE MORE AND MORE OFTEN. THE DEFINITION DOES VARY DEPENDING ON WHO YOU ASK. INDIANS ANNIE JOHNSON JOINS US WITH HOW THE POLLS BOZEMAN SCHOOL DISTRICT IS DEFINING IT AND HOW THAT APPLIES TO STUDENTS. >> LOT TO UNCOVER FROM MONDAY'S SCHOOL BOARD MEETING. SO LET'S JUMP RIGHT CALLED THIS MEETING TO ORDER JUNE 14TH MEETING WASN'T VERY LONG, BUT IT COVERED A LOT OF TOPICS INCLUDING UPDATING POLICIES CONCERNING STUDENT EQUITY GOING TO BE LOOKING AT ALL. SEE. >> 3610 AND THE 3610 P. WE'RE ALSO GOING TO BE TALKING ABOUT SOME REVISIONS TO 30 TO 10 P THE DISTRICT WAS VERY CLEAR ON HOW THEY DEFINE THE TERM EQUITY MEANS THAT EACH STUDENT REGARDLESS OF RACE, COLOR, NATIONAL ORIGIN AND CIS TREE, ETHNICITY LANGUAGE BARRIER RELIGIOUS BELIEVE PHYSICAL OR MENTAL HANDICAP OR DISABILITY. >> ECONOMIC OR SOCIAL CONDITIONING ACTUAL OR POTENTIAL MARITAL OR PARENTAL STATUS GENDER OR ORIENTATION. HAVE ACCESS TO THE OPPORTUNITIES RESOURCES AND SUPPORT THEY NEED TO OBTAIN THEIR FULL POTENTIAL SCHOOL LEADERS FOCUSED ON DIFFERENT PROGRAMS AND POLICIES TO CLOSE THE ACHIEVEMENT GAP. >> LIKE THE STUDENT INCLUSION RESILIENCY INITIATIVE, WHICH IS A STUDENT DROPOUT PREVENTION PROGRAMS, NOT.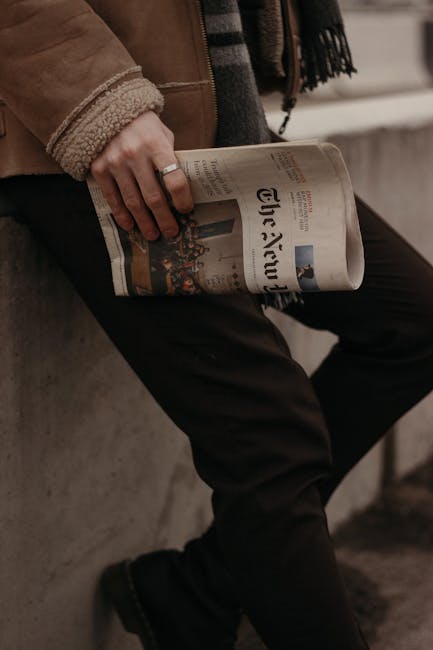 >> GIVING SOMETHING UP. BUT THE MORE THAT WE CAN MAKE. ONE AVAILABLE FOR ALL STUDENTS THAT THAT THAT'S EVERYBODY THERE WASN'T ANY PUBLIC COMMENTS SURROUNDING THE EQUITY DISCUSSION. IN FACT, IT WAS ONLY ONE PUBLIC COMMENT THROUGHOUT THE ENTIRE MEETING AND IT WAS ON A NON AGENDA ITEM. I'M CERTAINLY CONCERNED ABOUT THE. >> CRITICAL RACE THEORY. BEING TALKED ABOUT. >> ALL IT SEEMS LIKE A SOLUTION WITHOUT A PROBLEM.
I THINK A LOT OF FOLKS ARE LOOKING TO MAKE A BIG BLANKET JUDGMENT ON AND THIS THIS IS TERRIBLE. THAT SEEMS LIKE A REALLY BIG GOVERNMENT KIND OF SOLUTION. OR A PROBLEM THAT DOESN'T EXIST CO SUPERINTENDENT BERTRAM SPECIFIED THE EQUITY DISCUSSION IS NOT IN RELATION TO THE CRITICAL RACE THEORY BEING TALKED ABOUT NATIONALLY THE LAST BOZEMAN SCHOOL BOARD MEETING FOR THIS YEAR IS SCHEDULED FOR MONDAY, JUNE 28TH REPORTING IN BOZEMAN. JOHNSON MTN NEWS. >> NOW THE SPECIFIC UPDATES TO THE POLICIES ADD MORE DEPTH AND DETAILS IN CERTAIN AREAS.
THE REVISIONS PROVIDE A MORE INCLUSIVE DEFINITION OF THE SUBJECTS IS REFERRING TO FOR THE SPECIFIC CHANGES. YOU CAN VISIT OUR STORY ON OUR WEBSITE. MEANTIME, MANY COMPANIES ARE USING INCENTIVES TO ATTRACT WORKERS LINKED IN SAYS THE MOST COMMON INCENTIVES FOCUSING ON MORE FLEXIBILITY AND BETTER WORK LIFE BALANCE LIKE FOUR-DAY WORKWEEKS, OTHER COMPANIES WHO NEED EMPLOYEES BACK IN THE OFFICE ARE LOOKING AT WHAT ELSE THEY CAN OFFER EDUCATION IS BECOMING IS ALSO HELPING TO BECOME SOMETHING MORE COMPANIES ARE CONSIDERING. >> THE RISING COST WHICH STILL FRONT OF THE FRONT AND CENTER FOR A LOT OF PEOPLE. AND I THINK WE'RE SEEING SOME PLACES PUT EMPHASIS AND SAY, HEY, WE'RE GOING TO HELP YOU WITH YOUR YOUR STUDENT LOANS OR EVEN JUST GOING TO GET AN EDUCATION RIGHT NOW. AND I THINK ALSO A LOT OF PEOPLE BECAUSE THE PANDEMIC THEY REALIZE HOW IMPORTANT SKILLS AND LEARNING IS. >> GUILD. EDUCATION IS WORKING WITH COMPANIES TO ADD PROGRAMS OR MAKE EXISTING PROGRAMS MORE COMPETITIVE.
ITS CEO SAYS WHILE TRADITIONAL TUITION REIMBURSEMENT HAS EXISTED FOR A LONG TIME. IT IS NOT WHAT PEOPLE NEED IN THE MOMENT. >> TODAY'S CORPS WORKER IS A 32 YEAR-OLD WOMAN OF COLOR SHE'S A MOM. SHE WANTS TO WORK FULL TIME AND SHE WANTS TO FIGURE OUT HOW TO GO BACK TO SCHOOL ON EVENINGS AND WEEKENDS. SHE NEEDS FLEXIBILITY AND PRIMARILY SHE NEEDS NOT TUITION REIMBURSEMENT WHERE SHE HAS TO PAY FRONTS. >> GUILD.
EDUCATION SAYS WASTE MANAGEMENT JUST BECAME THE FIRST TO OFFER FREE COLLEGE EDUCATION. THEY'RE EMPLOYED TO THEIR EMPLOYEES ALONG WITH THEIR SPOUSES AND CHILDREN. THIS IS TOTALLY DEBT FREE. >> FOR THE EMPLOYEE AND THEY DON'T HAVE TO PAY ANYTHING UPFRONT. SO WE ARE MEETING THEM AT THEIR BUT IT'S ALSO MUTUALLY BENEFICIAL FOR THE COMPANY. >> NOW WASTE MANAGEMENT CHIEF. DEMAND ISSUE WITH DRIVERS AN CHIEF POLICY OFFICER THINKS THIS WILL ATTRACT AND RETAIN WORKERS. THE COMPANY HAS BEEN DEALING WITH A SUPPLY AND DEMAND ISSUE WITH DRIVERS AND TECHNICIANS DEMAND IS WAY UP FOR DRIVERS IN THE PANDEMIC TO DELIVER GOODS. SO IT IS RECRUITING FROM THE SAME POOL OF WORKERS. THAT'S BECAUSE RETAINING EMPLOYEES SAVES THE COMPANY MONEY WASTE MANAGEMENT SAYS EACH NEW HIRE CAN COST ANYWHERE FROM 10 TO $15,000.
NOW THAT THE COST OF LOSING AN EMPLOYEE. ON THE OTHER HAND CAN BE ANYWHERE FROM 12 TO $30,000. GUILD, EDUCATION HAS FOUND PEOPLE IN ITS COMPANY FUNDING PROGRAMS AT NEARLY 3 TIMES MORE LIKELY TO STAY WITH THE COMPANY. WELL, COMING UP NEXT HERE ON MONTANA THIS MORNING, A REPORT BY THE ASSOCIATED PRESS SAYS THE MILITARY IS MISSING THOUSANDS OF HIGH POWERED FIREARMS. >> COMING UP, LEARN HOW IT HAPPENED AND WHERE SOME OF THE WEAPONS ARE SHOWING UP. BUT FIRST, HERE'S A LOOK AT WHAT'S HAPPENING AT 7 ON CBS. THIS MORNING. >> GOOD MORNING. AHEAD ON CBS THIS MORNING. TODAY'S HISTORIC SUMMIT BETWEEN PRESIDENT BIDEN AND RUSSIAN PRESIDENT VLADIMIR PUTIN. WELL DISCUSS THE BIG ISSUES AND WHAT THE U.S. IS HOPING TO ACHIEVE. ALSO THE COVID DEATH TOLL IN THE U.S. SURPASSED 600,000 A NEW VARIANTS ARE STILL A CONCERN. WE'LL TALK WITH DOCTOR ANTHONY FAUCI ABOUT HOW WE CAN CONTINUE TO FIGHT THIS VIRUS.
AND TINA KNOWLES LAWSON BEYONCE AND MOM WILL JOIN US TO DISCUSS THE IMPORTANCE OF JUNETEENTH .